Welcome to Salsa at it´s roots
July 9th - 18th 2023
Explore salsa at it´s roots with our Salsa Dance Trips to Havana, Cuba.
Join our 10-day dance trip to the vibrant capital of Havana and learn Salsa from its roots!
We are the promising combo of European guides and Cuban teachers.
Together we will explore the music, dance and culture whilst living, laughing, and enjoying this vacation of a lifetime!
Daily Itinerary
Please be aware that the order of the days can vary depending on the season and local changes.
The meals in brackets indicate what is included in your package price.
Day 1 - Welcome to Havana
(-/-/dinner)
Asere! Que bola? Nadine will start the day giving you a fun survival guide with some Cuban phrases and basic Spanish in a language workshop.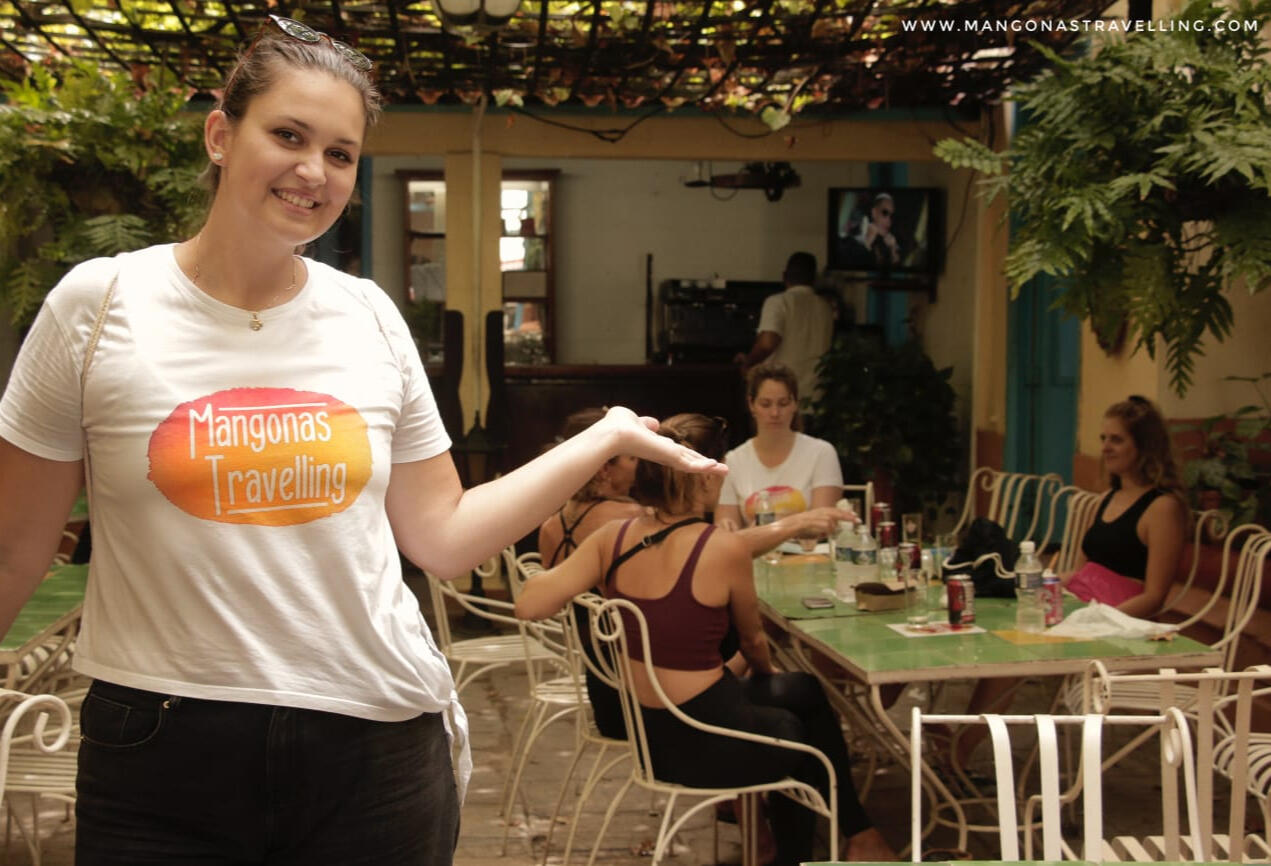 In the afternoon lets hit the streets for one of Havana's biggest treasures: its architecture! In a walking tour Maria will tell you about cuban history, culture and how the city evolved.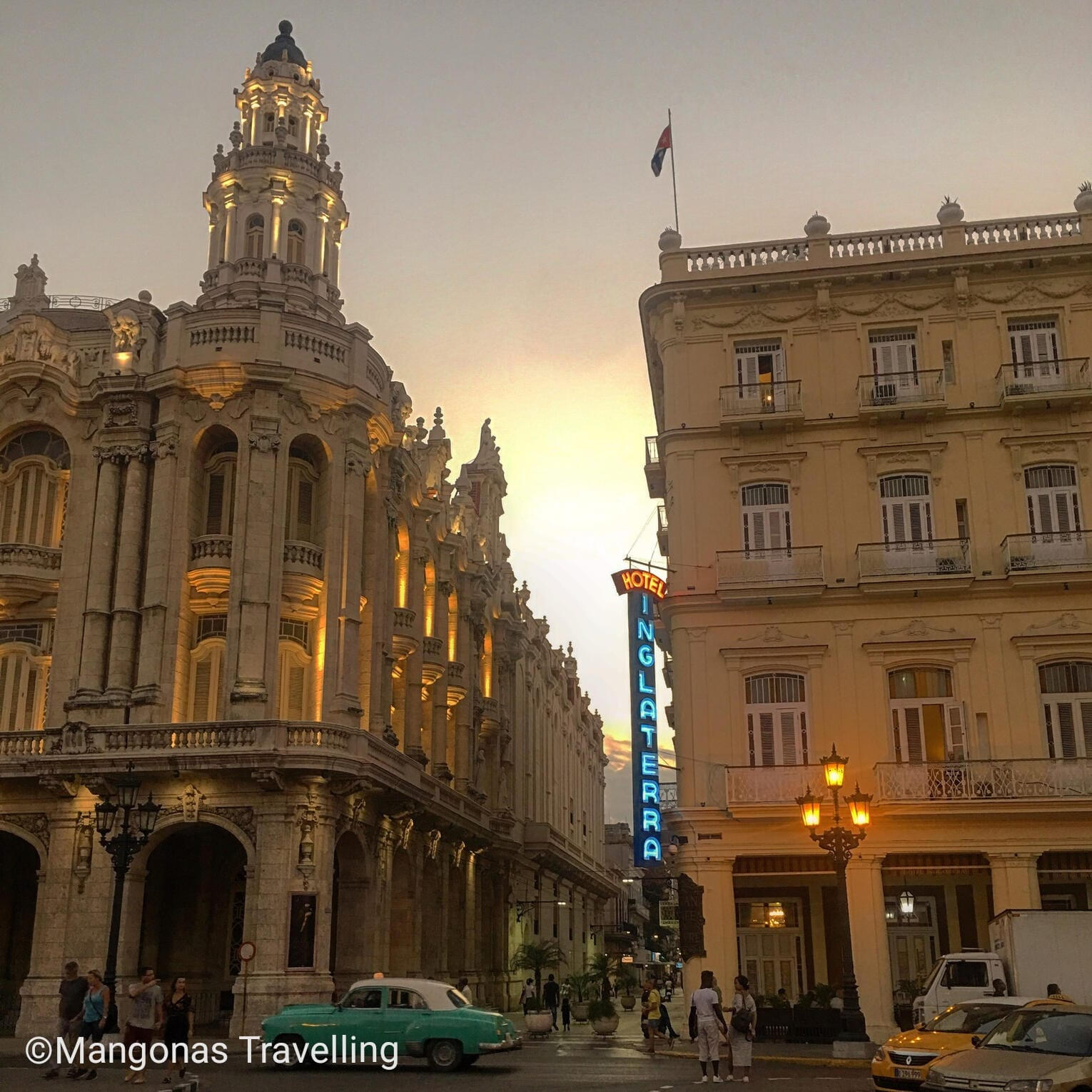 At our welcome dinner we will start the trip with a bang! At a beautiful rooftop of a private Casa Particular, overlooking old Havana, we will give you all the information for the week ahead. You have the chance to get to know each other and ask tons of questions. Enjoy Cuban cuisine at it's best...with some surprises.
---
Day 2 - Let`s dance
(breakfast/lunch/-)
Buenos días! After the delicious breakfast you get every day at your house, we start the day by focusing on our body movement in a salsa styling class. We continue with salsa partner work and finish the total of three hours by a Rueda de Casino class.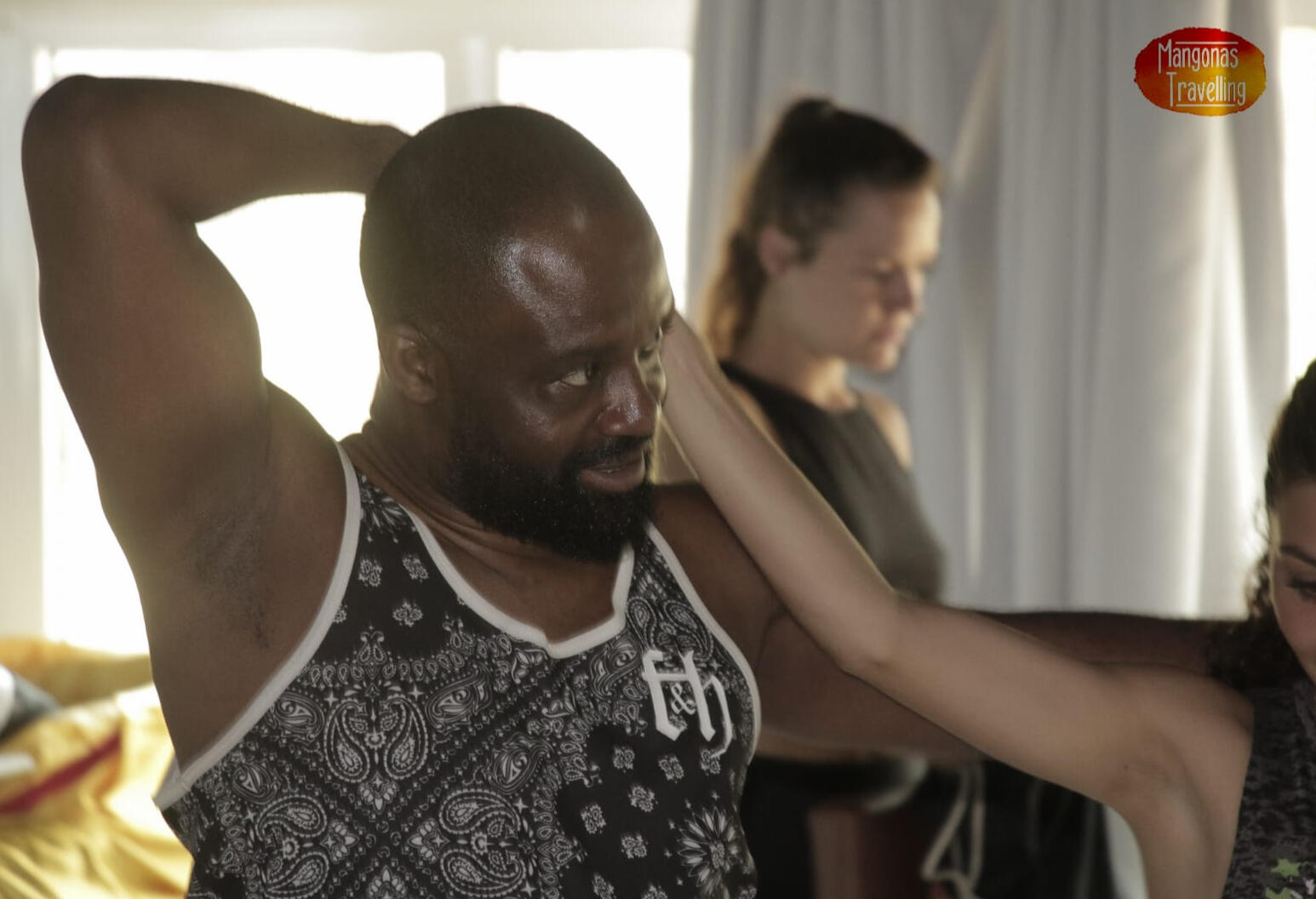 The day is far from over! We will go to the famous hotel Habana Libre, a modernist wonder when it was built as a flag ship hotel for Hilton just before the revolution. Here you will get a well-deserved day at the pool; swimming and relaxing in the sun, with lunch and drinks included.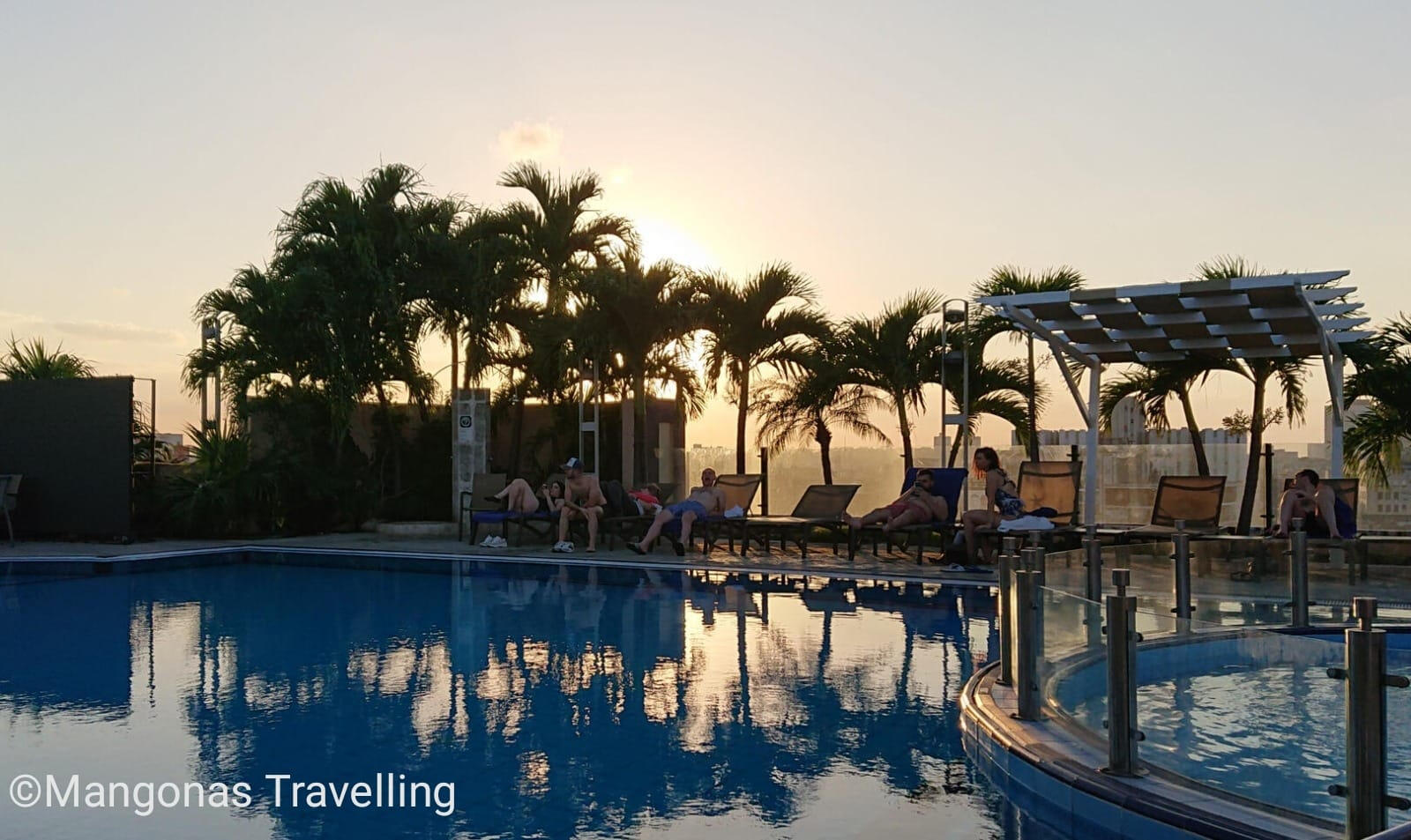 Hopefully you feel well rested and ready to hit the dance floor, because this evening we will head to one of the most iconic clubs in Havana. The gardens of 1830 with an open air setting just by the ocean. A table will be waiting for us as well as some of your dance teaches to ensure dancing all night long!
---
Day 3 - A lo cubano
(breakfast/-/-)
Put on your dancing shoes, because it's time for a morning full of salsa lessons again! Three hours packed with salsa styling, partnerwork and rueda.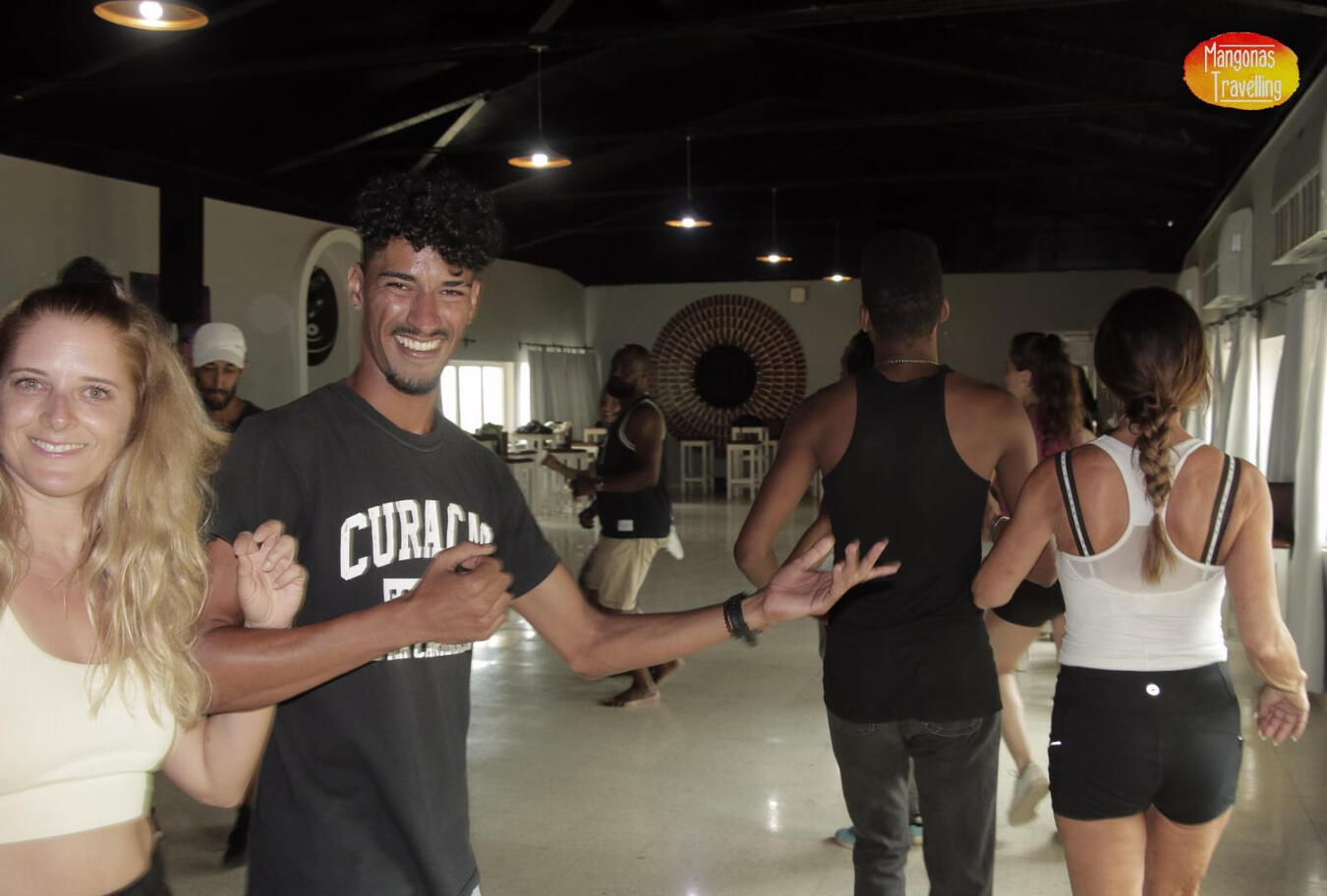 Already hungry, let's focus on food next! You can join in at a traditional working class paladar for lunch and after we want to show you how Cubans eat and where they do their grocery shopping. It is not as easy as it sounds... Buy fresh, ripe and lovely mango, mamey and pineapple at the colorful farmer markets!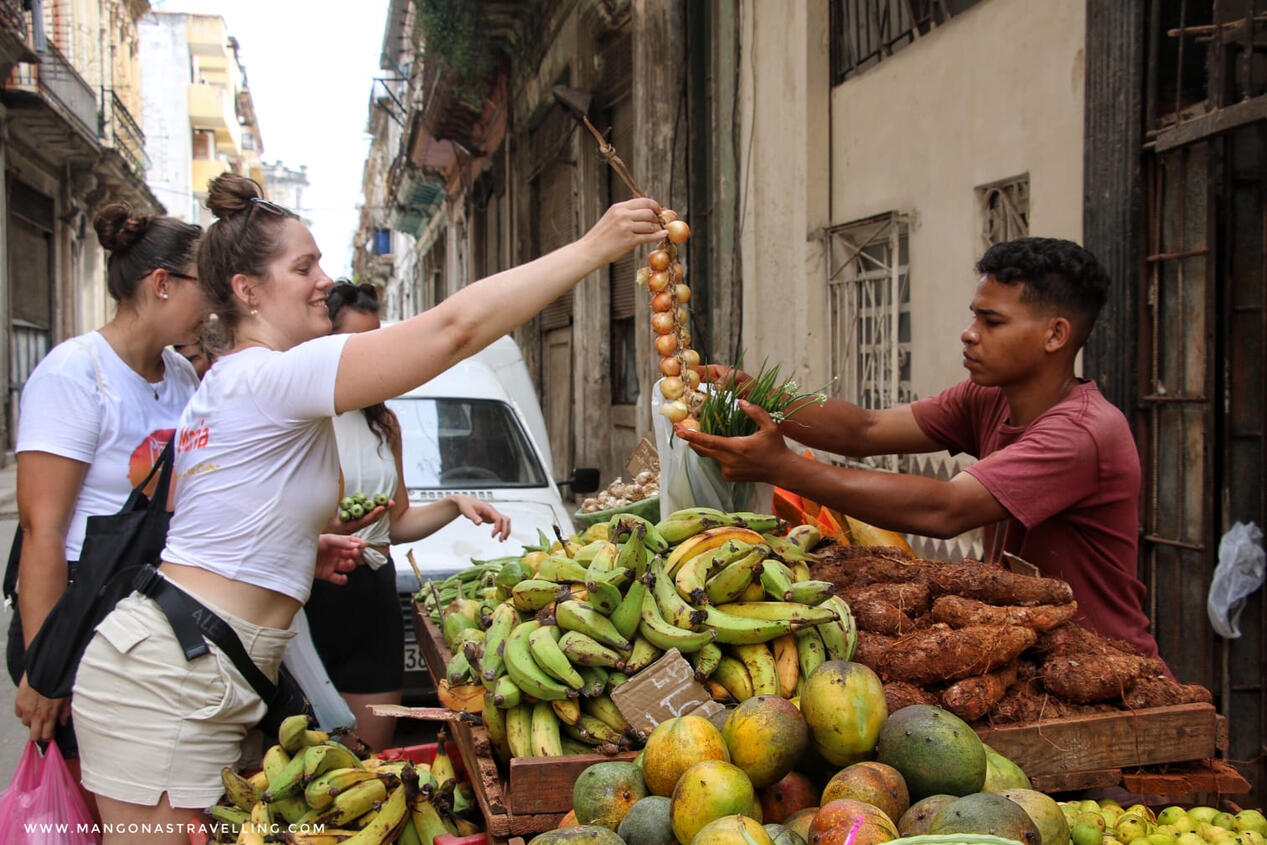 If you haven't been to the Malecón, you haven't been to Havana! This broad esplanade stretches over 8 kilometers and is a shared living room for all habaneros.The Malecón is where locals go for dates, to work out and nowadays also to connect to Wifi! But more than anything it is a place to meet your friends, bring some speakers and start a party, which is exactly what we will do! During sunset we will experience the richness and diversity of another of the island's treasures by a rum tasting. To complete the picture, we offer some assorted cuban cigars. Whether you are just curious about the process of making them or wanna buy some to bring home we've got you covered.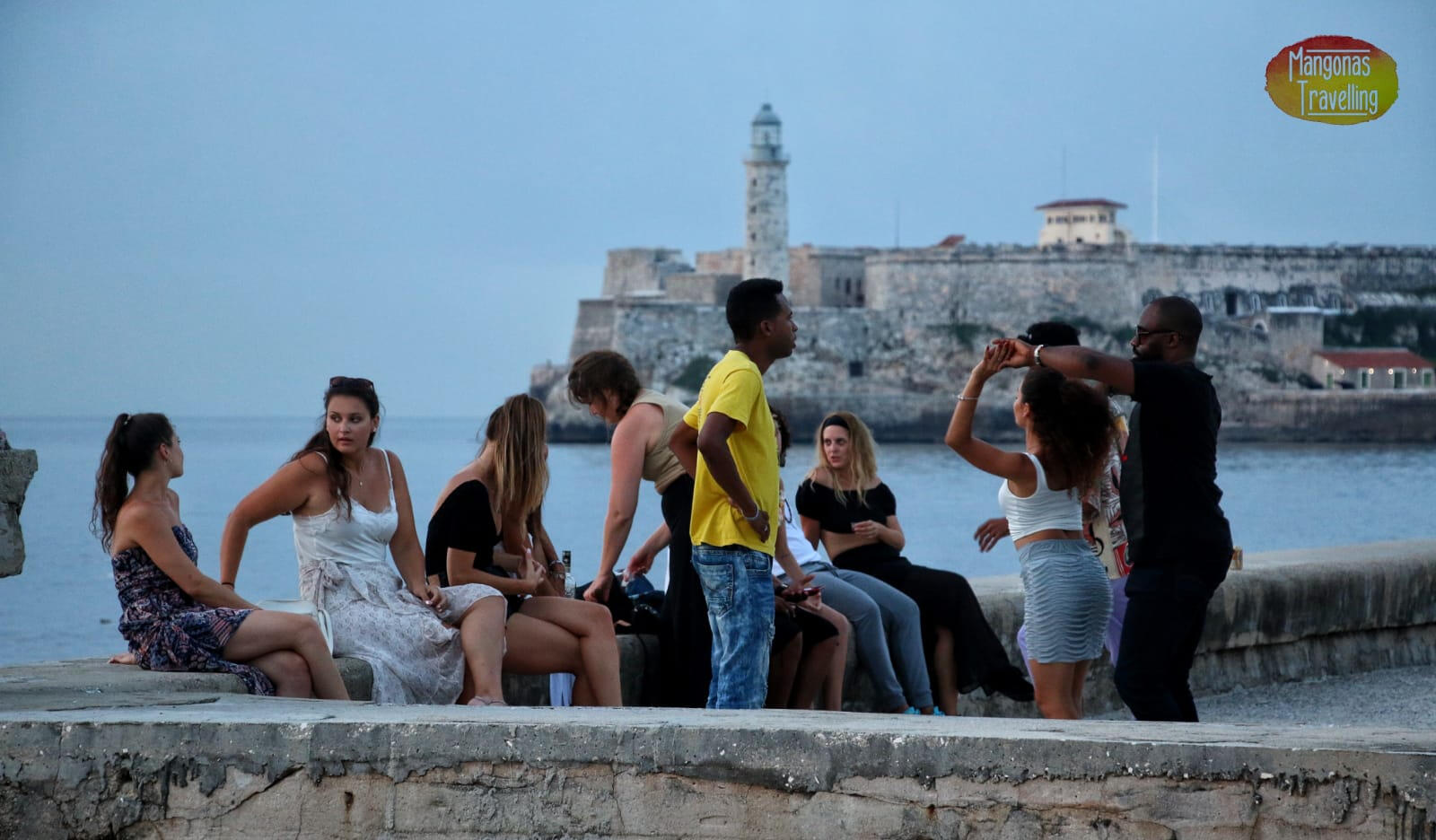 After our Malecón pre-party, you can join us for dinner close by and later dance your feet off in one of the best salsa clubs!
---
Day 4 - Las Terrazzas
(breakfast/-/-)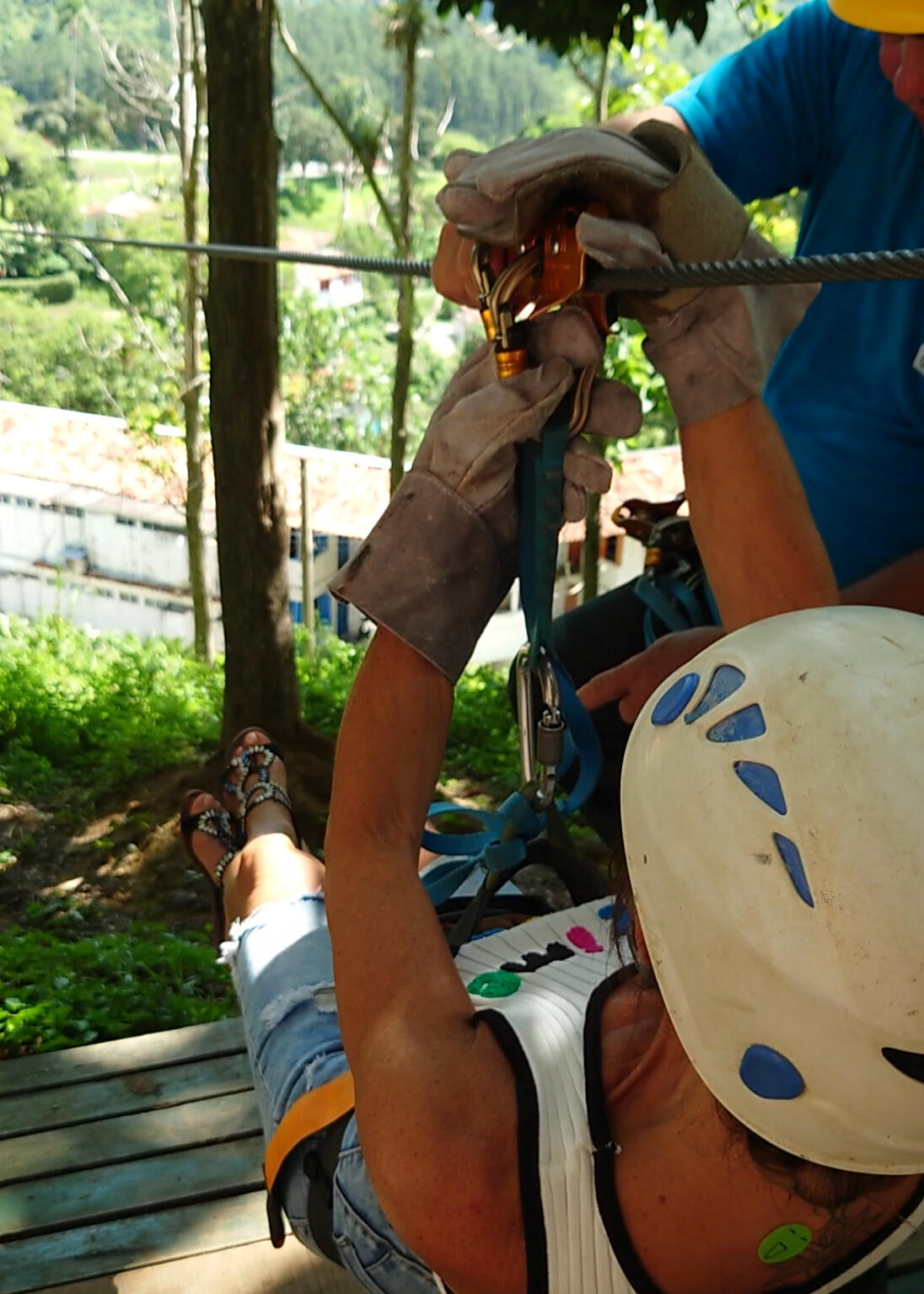 Adventure day! A bus will take us on an excursion to Las Terrazas, an UNESCO protected Biosphere Reserve located 60 km west of Havana. Lush cuban jungle awaits as well as adventurous heights for those who dare to zipline over the village's lake.
The true gem of this area is a river amidst the woods with natural pools and waterfalls where we will swim and relax.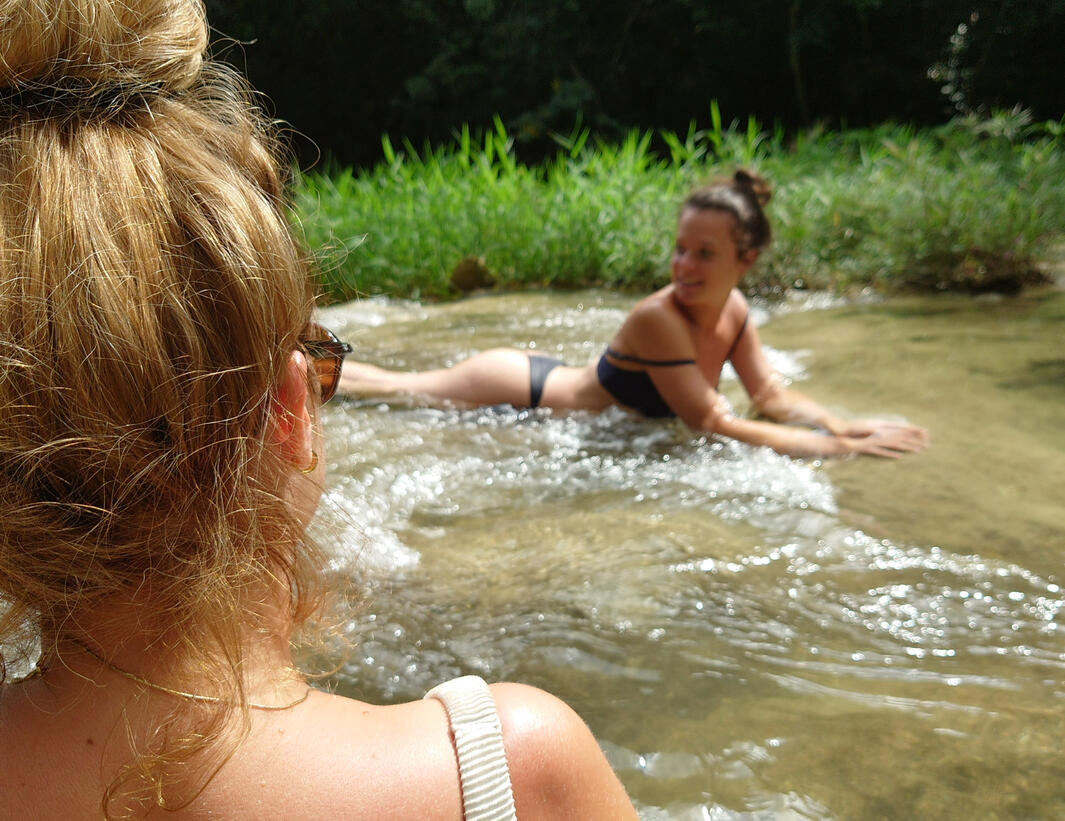 New evening, new opportunities! The music never stops in Havana and there is always somewhere to dance.
For everyone who hasn't had enough, join us for some food and keep going to the hottest dancefloors of the evening!
.
---
Day 5 - Traditional day
(breakfast/-/dinner)
Lets dream away to the elegance of the 1920-30 up to the 50´s and 60´s to the tunes of traditional Son. This is the mother of cuban salsa and danced on the 8 instead of the 1. We will dedicate two hours to dance "contra tiempo". This is followed by an hour of Cha cha cha with another taste of music history. All of these elements help to enrich your dance style and let you play with the rhythms at the dance floor.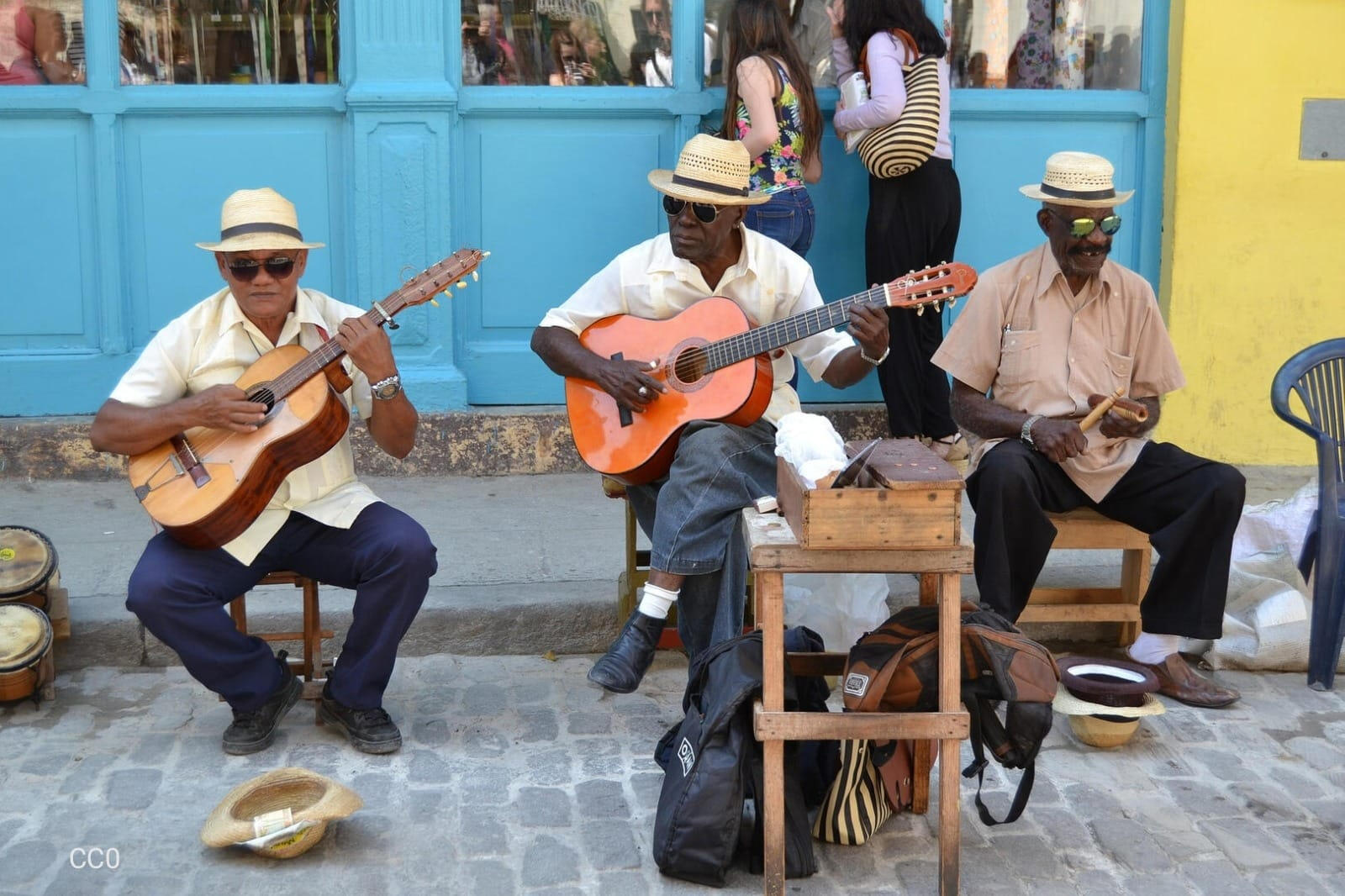 After lunch let's go for a shopping tour! Whether you are looking for a rumba skirt, wooden dominos or local art for souvenirs to take home we will find it on our walk through the lively shopping streets of Old Havana ending up at the port of San Juan, the biggest indoor market in the city. Luckily, for those who prefer to rest, Cuba's only artisan beer brewery is located just next to the market where you can sipp on a ruby beer overlooking the industrial port.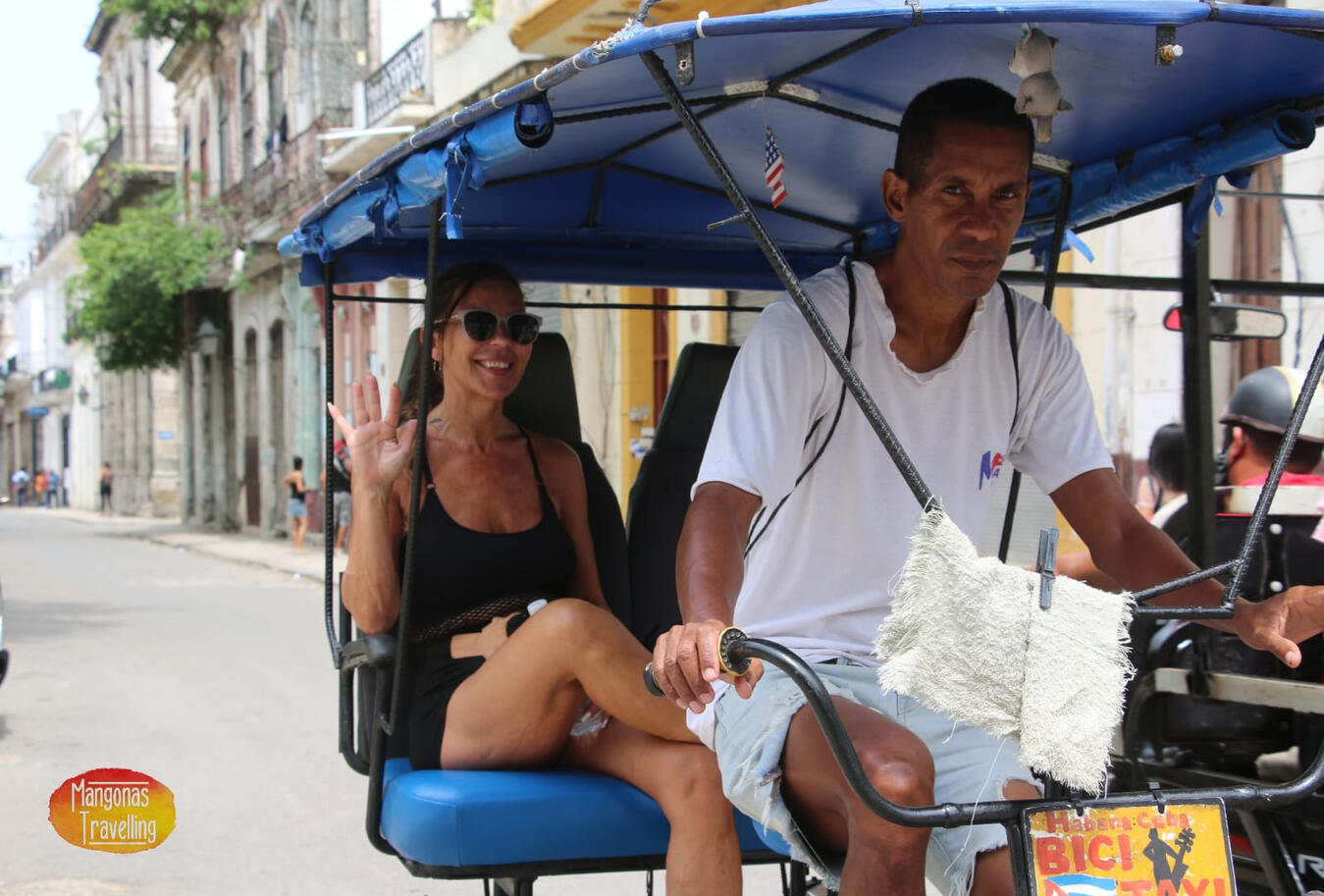 With a matinée concert we continue the traditional theme of the day and will listen to live tunes of Son, Cha cha cha and Bolero. Let the professional dancers inspire and if you are brave enough its the perfect place to show off the steps we have learnt today.
For everyone who hasn't had enough, join us for some food and keep going to the hottest dancefloors of Havana!
---
Day 6 - Rumba!
(breakfast/-/-)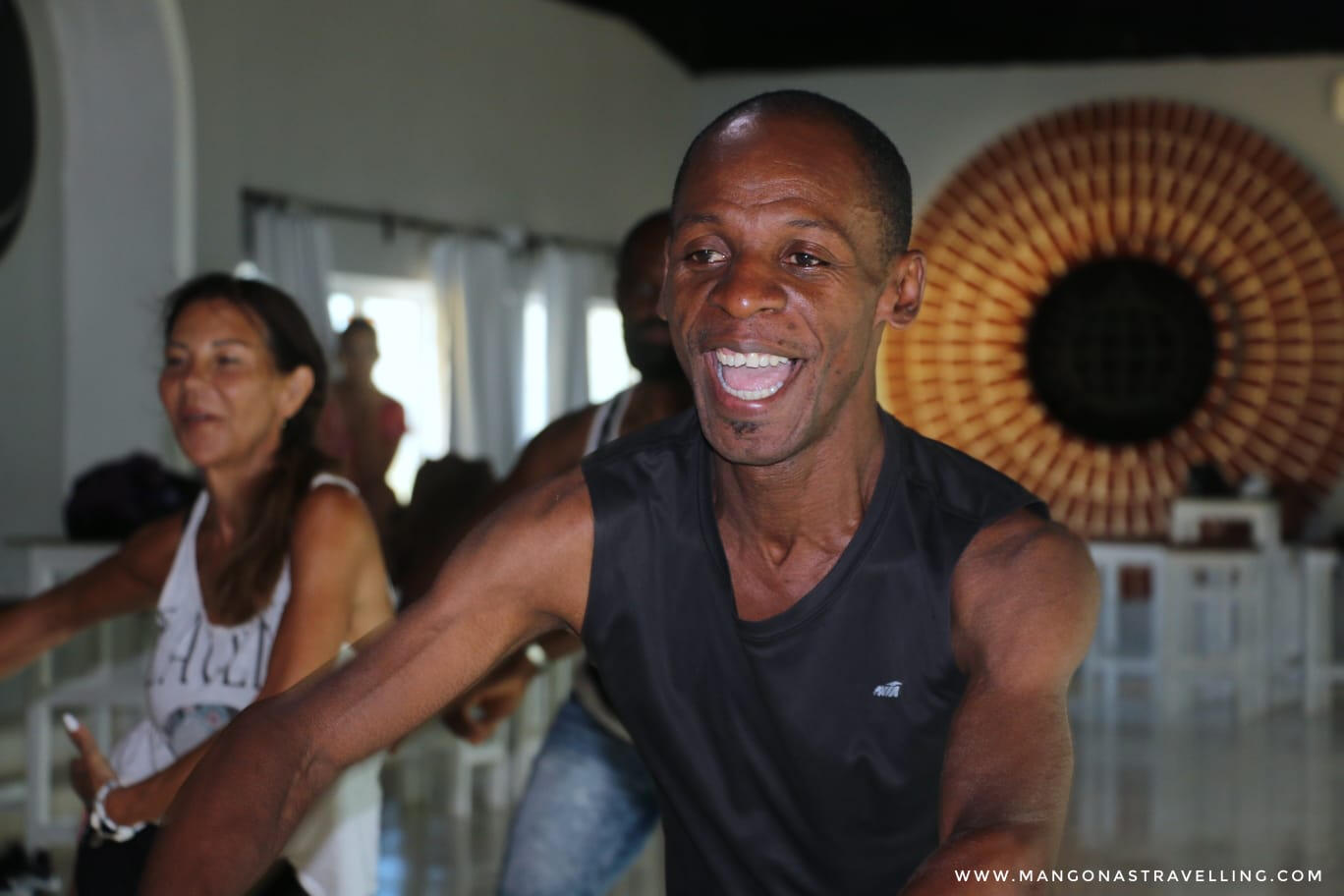 Vacúnala! The heart and soul of african influences in Cuba is the playful rumba with its loud drums and strong attitudes. The whole day is dedicated to its glory. We start with two hours of dancing to a live percussion group and finish off with a fusion class to see how we incorporate it in salsa.
A matinée concert awaits at Patio EGREM. This small but authentic music venue belongs to the country's most renowned record label. A perfect place to not only practice our new steps but also to buy records straight from the source.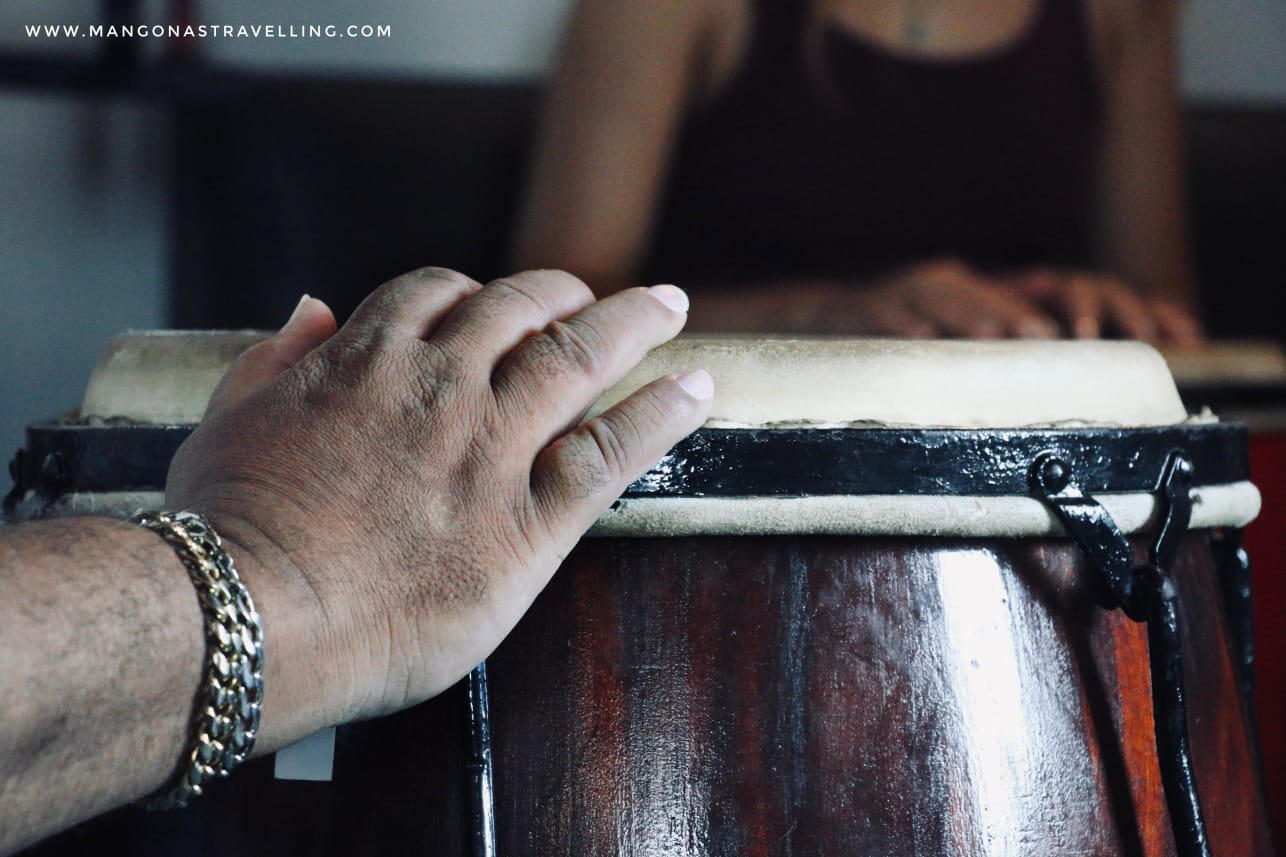 After an afternoon break to grab some lunch and a shower we continue the afternoon by putting ourselves in the musician's shoes! In a two hour workshop you will discover the magic behind the "clave" and try out the "guiro", "shekeré" and "batá" all by yourselves.
---
Day 7 - Playa
(breakfast/lunch/-)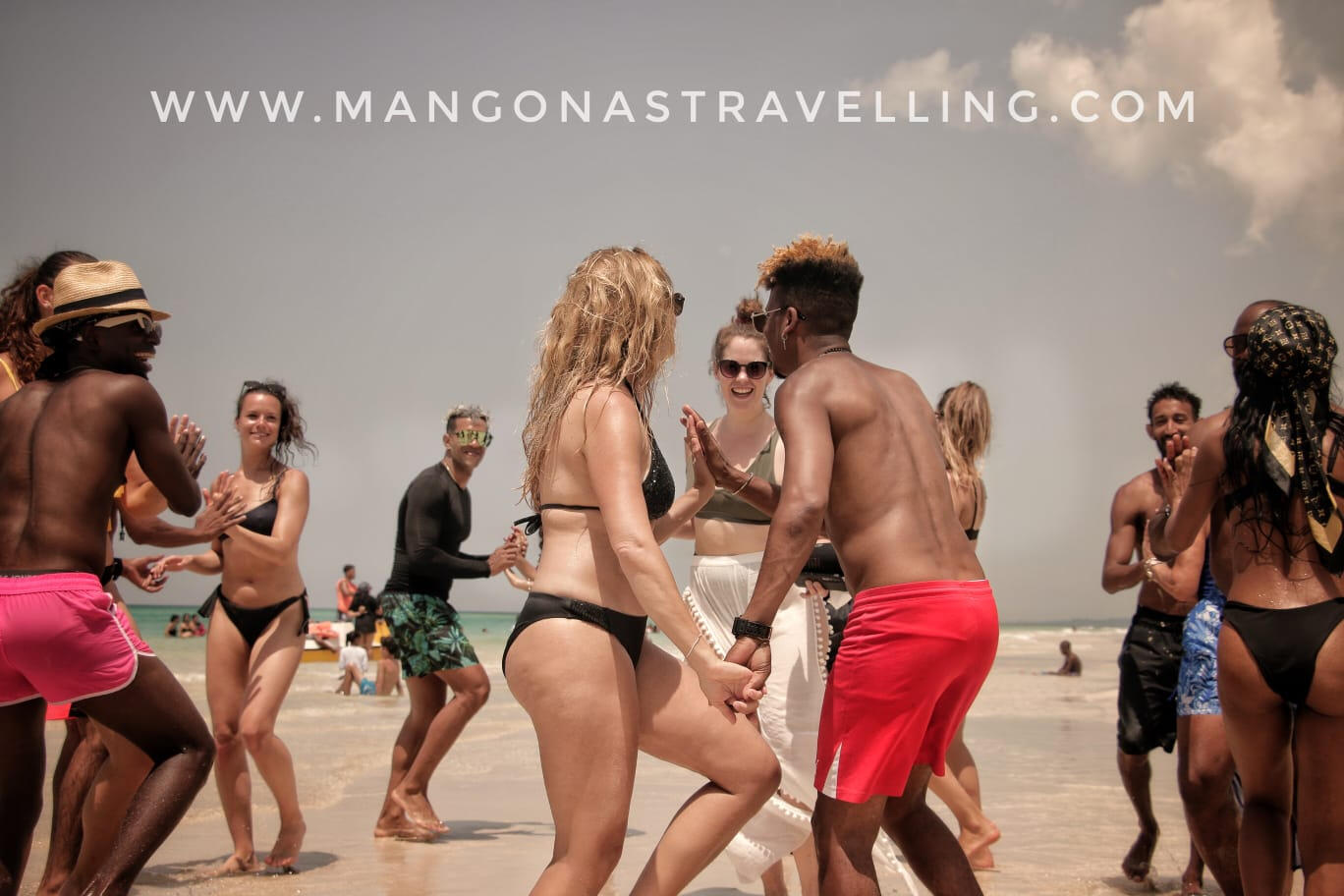 A full day to soak up the sun at the MarAzul beach half an hour ride east from Havana. A day to recover after intensive dance classes but mind that a beach day in Cuba does never mean sleeping under an umbrella with a book covering your face, especially not when some of our teachers will join us. How does animations under palm trees and a Rueda on the water edge sound for you?
For lunch you get typical beach food, cajitas, boxes of fried rice and meat cooked fresh in open air tents. Don't expect silver cutlery, the real way of eating this, is to use a piece of cardboard as a fork.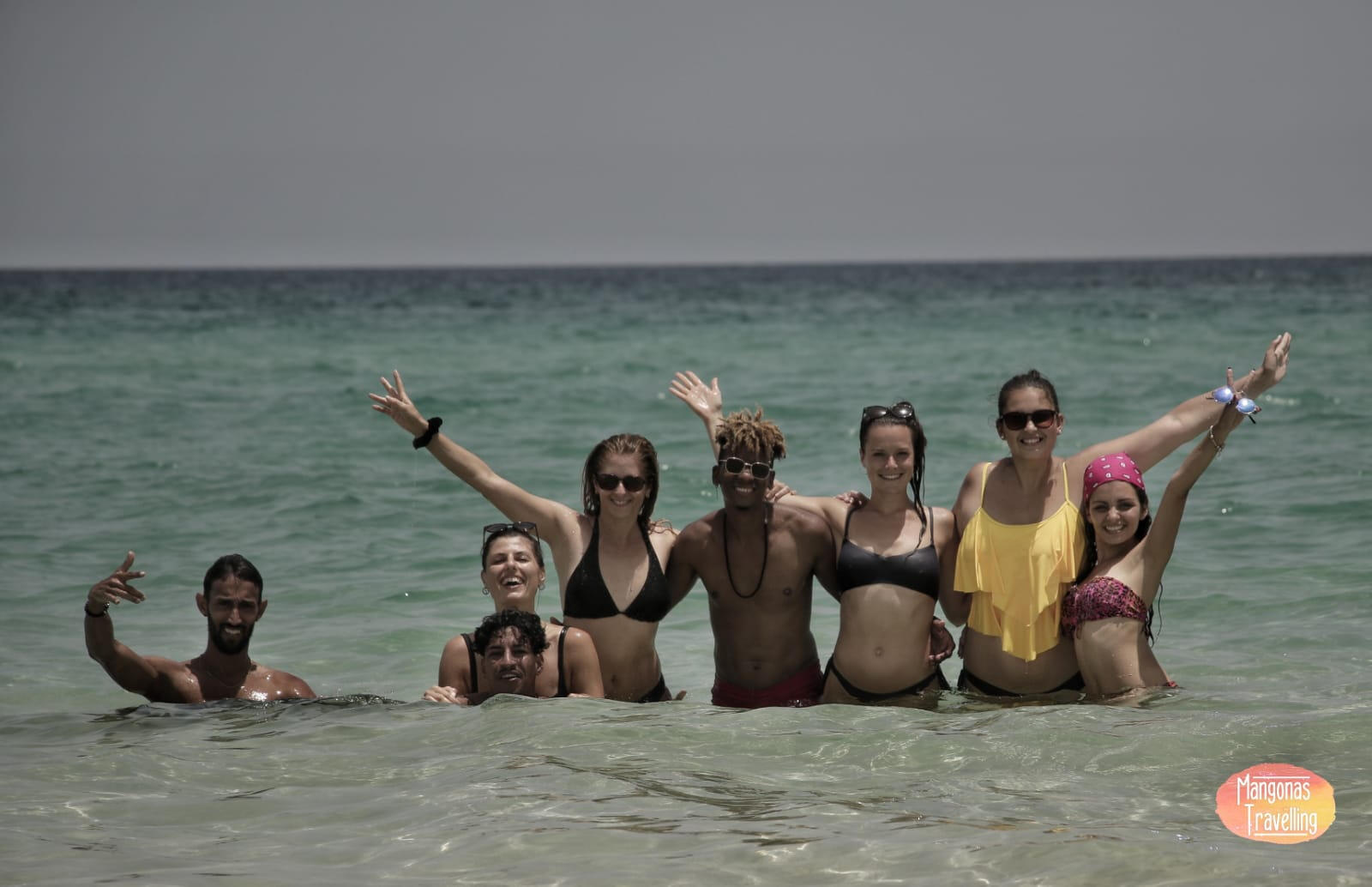 Make sure to take an afternoon nap because of course we will not miss a chance and dance la vida loca in one of Havana's clubs.
---
Day 8 - Afro cuban day
(breakfast/lunch/-)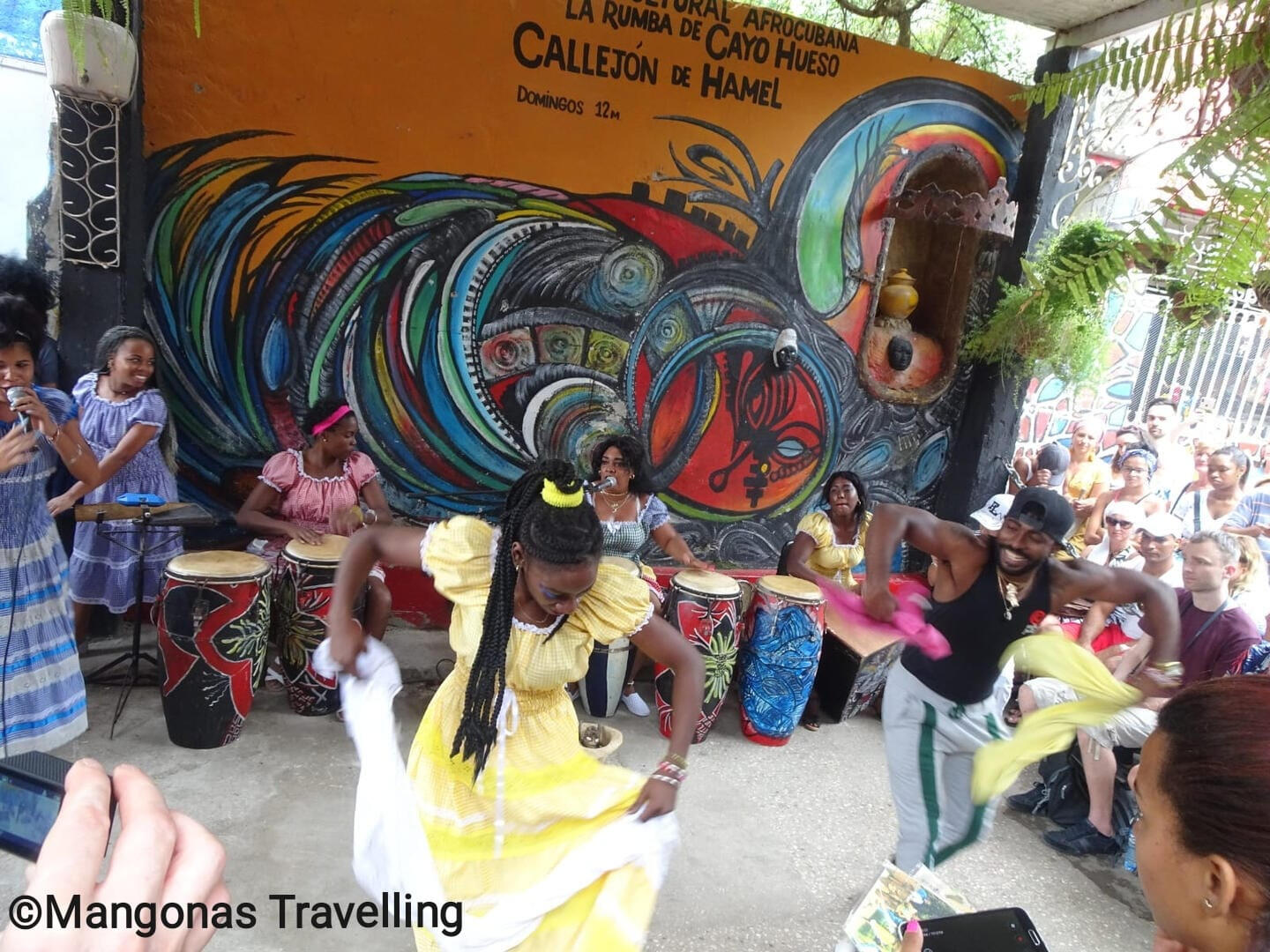 We start the new year by diving straight into exploring the african roots in cuban music. Salsa is polyrhythmic which means several rhythms are mixed.Traditional african drums, as well as references to the santería gods in the lyrics are frequently used in this cuban genre. Once you hear and understand that, your salsa will change forever! The classes of this religious dance are accompanied with live music. When the basics of afro are covered, we continue to fuse it with salsa.
The morning continues in Callejón de Hamel, an ally converted into a huge outdoor eclectic art piece by Salvador González Escalona. Besides the santeria art all around you, some of Havanas best rumba bands are gathering there playing and dancing to african rhythms! We guarantee lots of energy and an intense atmosphere that you can only experience in Cuba!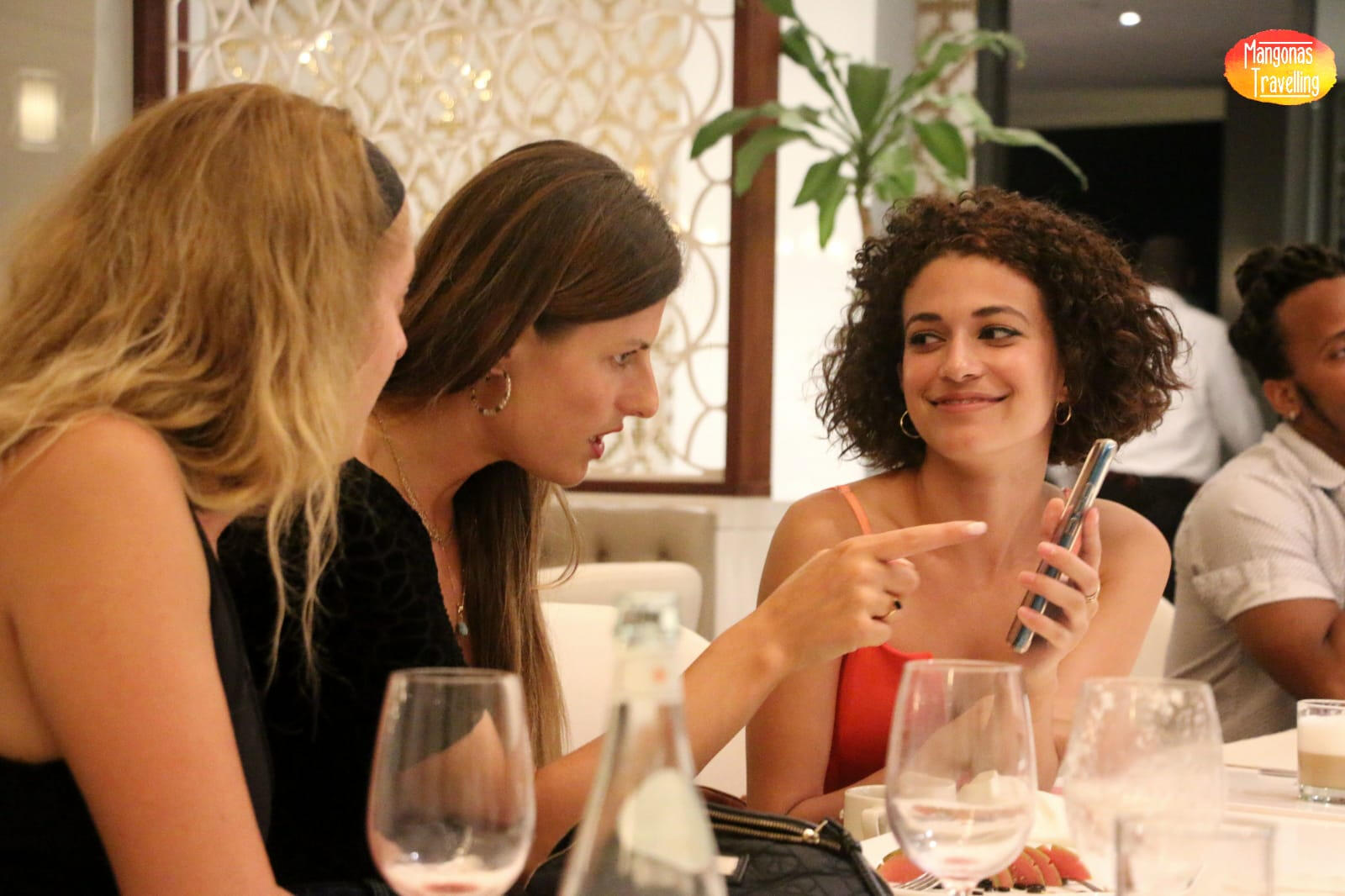 ---
Day 9 -Salsamania!
(breakfast/-/dinner)
All about salsamania today! Warm up your hips because today's morning is full of new moves and steps. Three sweaty, fun and challenging hours of salsa as solo style, partner work and rueda are waiting for you.In the afternoon we will take you to the "modern" part of the city, El Vedado, built to impress with countless mansions with gardens. Amongst other things, we will enjoy a panoramic view of the city and pay a visit to the famous ice cream parlour of Coppelia.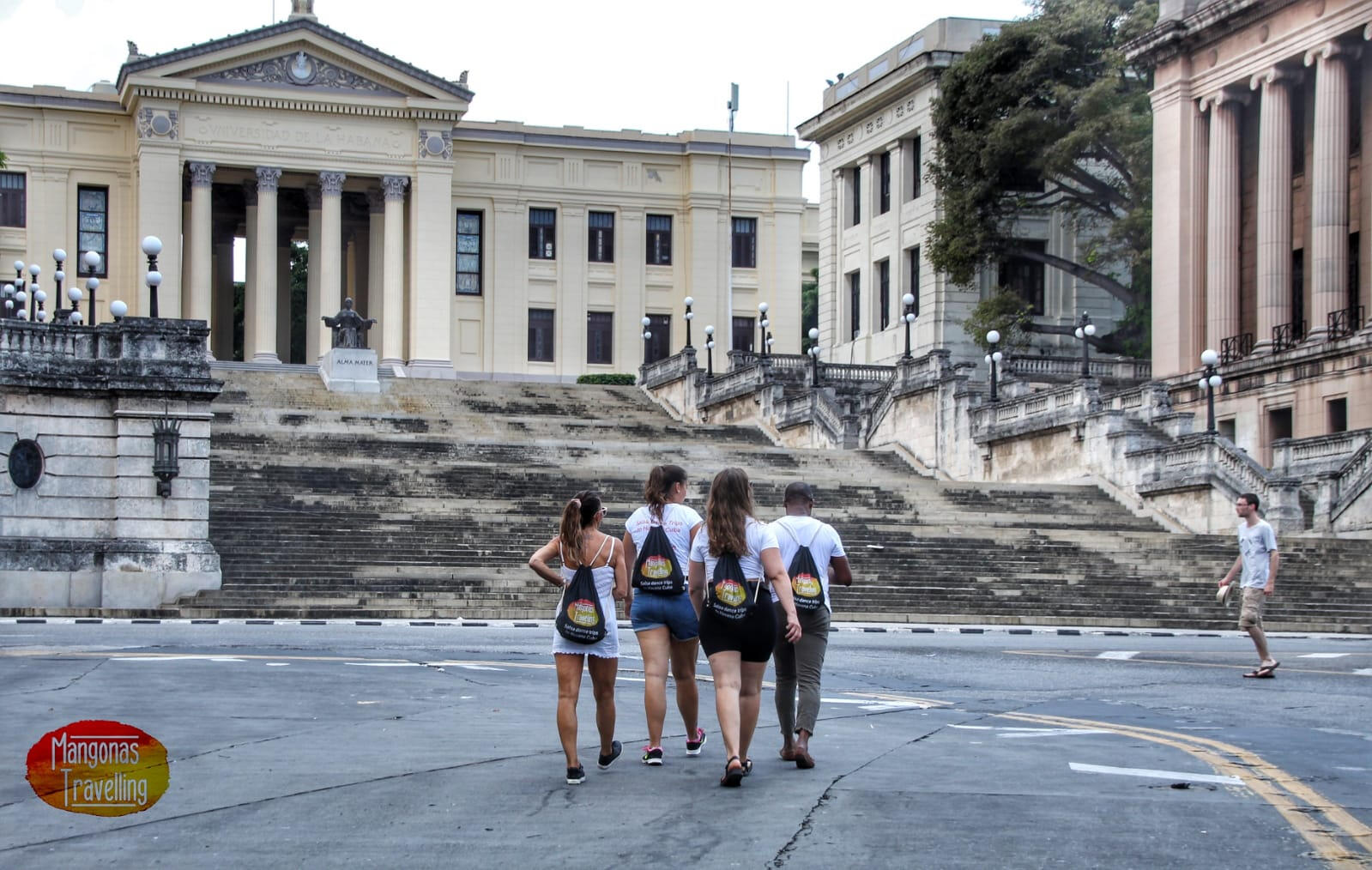 The cuban Casas de la Música are THE place to go if you want to see world renowned Cuban Salsa Orchestras, and the fanciest one of them is in Galliano street. After years of renovation it has recently opened up with a beautiful dance floor and bars allowing you to take a break. Together with our dance teachers this will make for an unforgettable evening!
The blessing of a matinée is that the whole night awaits us.
The idyllic restaurant Hanoi, in the heart of Old Havana, is the home to our farewell dinner. How did it come so fast? There is no time to waste, so after a three course meal we are heading to 1830 to dance all night long! The teachers will join the party so take the chance to show off on the dance floor! Fiestaaa!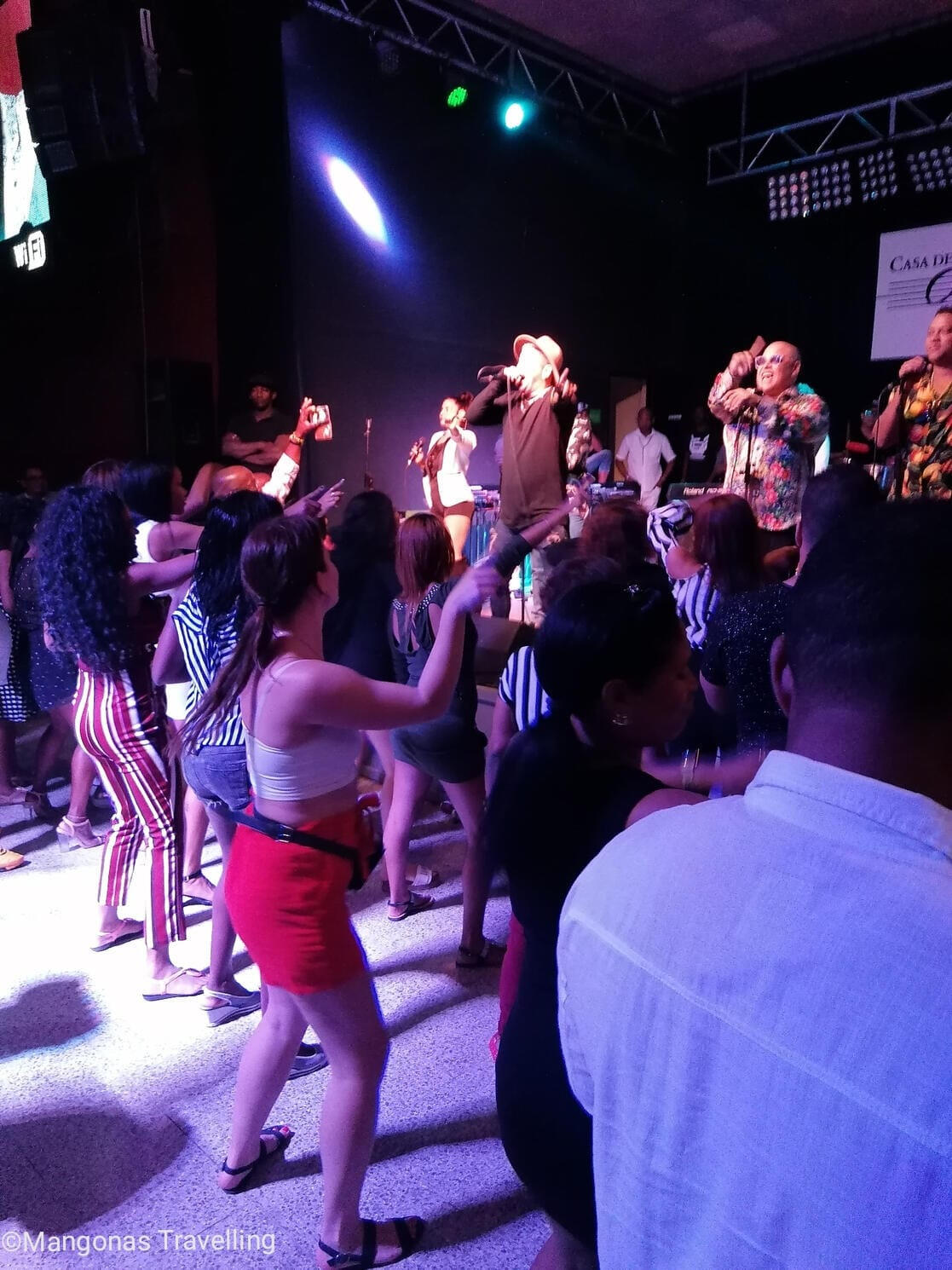 ---
Day 10 - Reggaeton bootcamp
(breakfast/-/drink/-)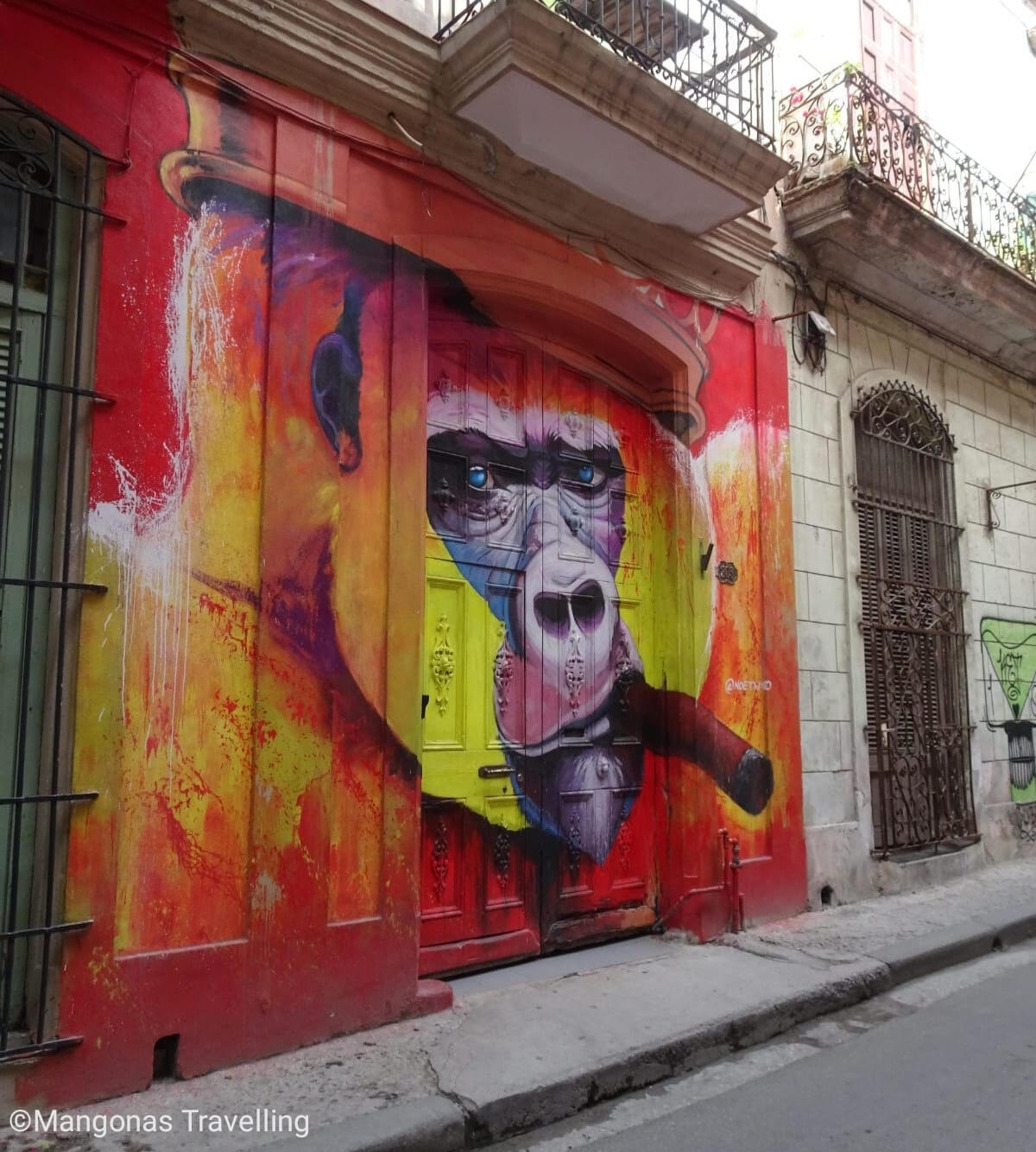 We are finishing with a bang as loud as we started! After having gone back to the roots of the cuban music we are finishing with a modern one: Reaggeton! Straight from the streets this dance will challenge us in a boot camp like setting. During two intense hours there will be technique, choreography and lots of laughs! As a Grand Final we will make our very own music video by filming this choreography in the photogenic streets of Havana. The perfect memory to screen at family reunions for years to come!
The last goodbye is getting heartbrokenly close but we cannot dare to leave you without the ultimate cuban skill: preparing the perfect mojito! At Sloppy Joes, THE watering hole for Americans before the revolution, they will teach us all the secrets behind this signature drink. The bravest ones will go behind the bar and prepare mojitos for all of us to toast to this spectacular stay and unforgettable memories in Cuba.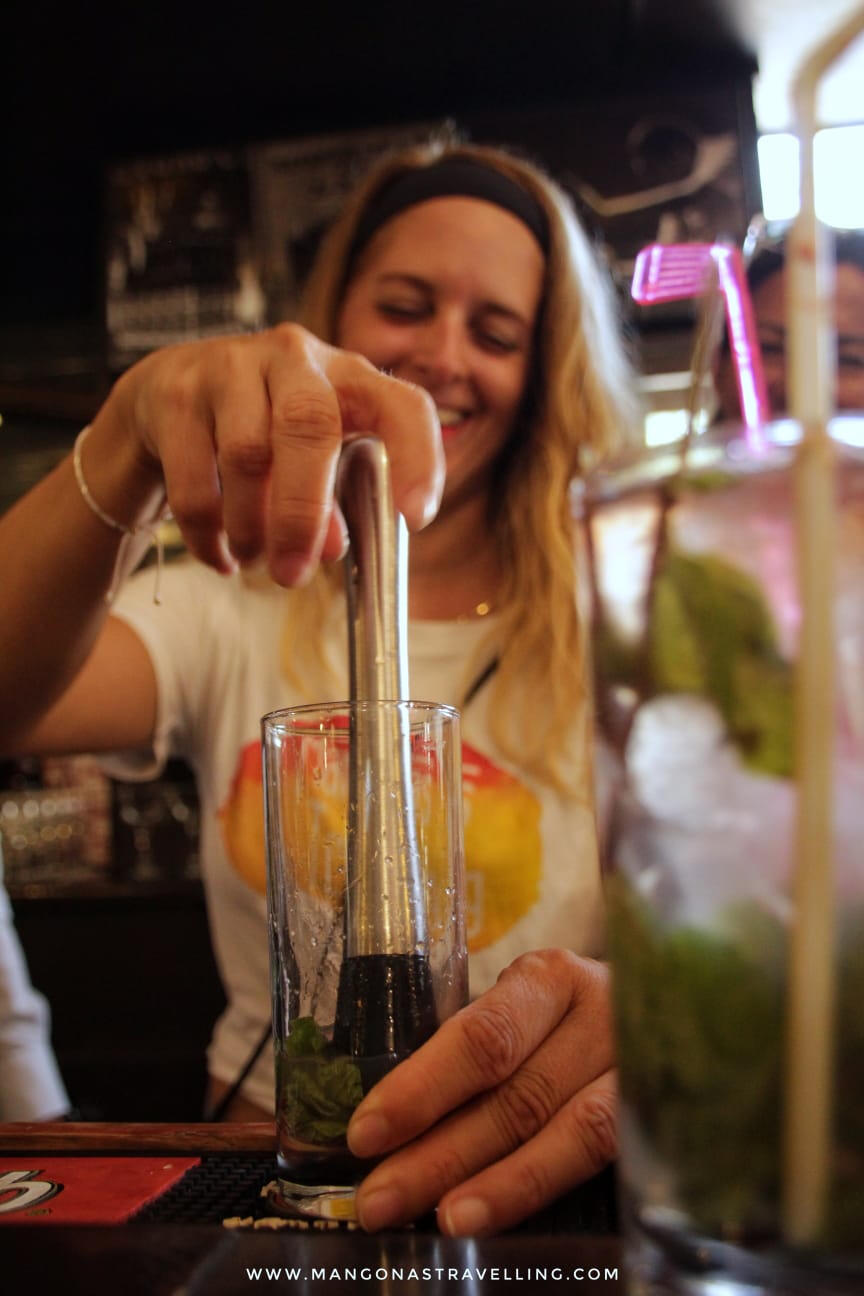 Included
9 nights with halfboard, including 2 meals per day

Farwell Dinner with all the teachers

20 h dance classes: Salsa, Rueda de Casino, Rumba, Orishas, Son and Cha cha cha

All Folklore classes accompanied by live music

Cuban dance partners for all couple classes

2 h Percussion Workshop

Mini Spanish Course

3 guided Walking Tours

Coctail Workshop

Cuban cooking class

Rum Tasting and Cigar Demonstration

Relaxing Pool Day

Party Beach Day with Cuban Animators

Adventurous Jungle Day

3 live concerts, one in company of some of our teachers

2 entrances to Salsa Clubs with our dance teachers

Organisation of everyday dinners, Salsa Clubs and transport
Not inluded
Flight ticket

Tourist card / visa

Medical and travel insurance

Lunch and dinners not mentioned above

Entrances to Salsa Clubs not mentioned above

Transport not mentioned above
Additional services
Organisation and reservation of unscheduled and extraordinary activities

extra private dance lessons (20€)

a personal dance video in the streets of Havana

a picture package of our photograph accompanying our trip

Organize and reserve your flight and prolonged stay according to your wishes (50€)

a Cuban Sim card to ensure internet and communication (20€ - including a first package of 8 GB and 75 minutes and 80 SMS)

recharge your Cuban Sim Card (depending on the package you want to buy)

getting your Cuban Tourist Card directly to your home address (50€)

Organizing pre-nights and after trip nights (35€ in a single room with breakfast; 20€ in a double room with breakfast) in the same Casa Particular as during the trip.
Next Trip: Salsa at it´s roots
July 9th - 18th 2023
This trip will be restricted to a maximum of 25 travellers to ensure a tight knit group. Grab your spot!Package Price for a Double Bedroom per Person: 1750€
Package Price for a Single Bedroom per Person: 1885€
Package Price for a Shared Bedroom per person°: 1750€You will have to pay a deposit of 150€ to reserve your seat.
The rest will be due on 15.06.2023 and part of it has to be paid in cash upon arrival. (see FAQ)
You will be sent an Email with all the instructions.
°you will be assigned a roommate from the group, only available if there are participants who want to share
°°Price per Person in a double bedroom, for a single bedroom an additional 135€ will be charged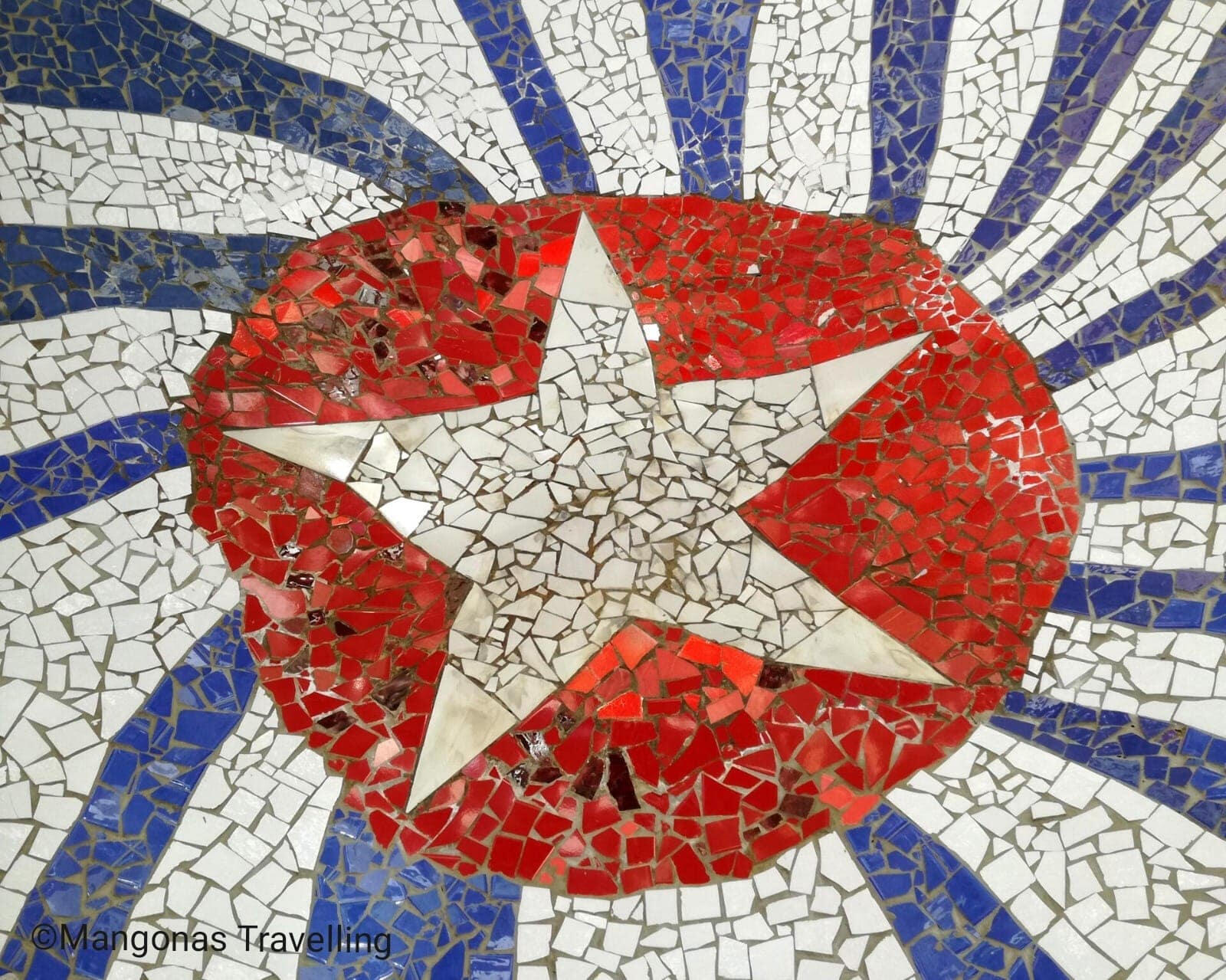 Packing Guide & Useful tips
Before the trip:
Useful mobile apps:

ZAPYA - an offline data exchange app that is way faster than Bluetooth

MAPS.ME (also download the map for Cuba) for a good offline map

VPN Client – download one of the many free VPN Clients (we recommend Proton VPN) to be able to use your usual websites as Cuba blocks some sites or the location is blocked vice versa.

Acquire a tourist card (visa)

Inform yourself about recommended vaccination (especially for COVID)

Bring your Credit Card (American ones are not working!)

Bring cash in €, make sure you have small bills as well (they will not be able to change and don't accept coins!)
Airport:
Taxi is the only possible transport.. We can organize a taxi if you wish to have one waiting upon your arrival
Toilet articles and medicine:
Bring everything you need and some usual travel medicines. It can be difficult to find toiletries as well as medication in Cuba.
Dance Lessons:
A small towel (we will make you sweat!)

For the Rumba classes ladies should bring a scarf, cloth or a long, wide skirt and men also a small towel or cloth

Comfortable sneaker or dance shoes as you wish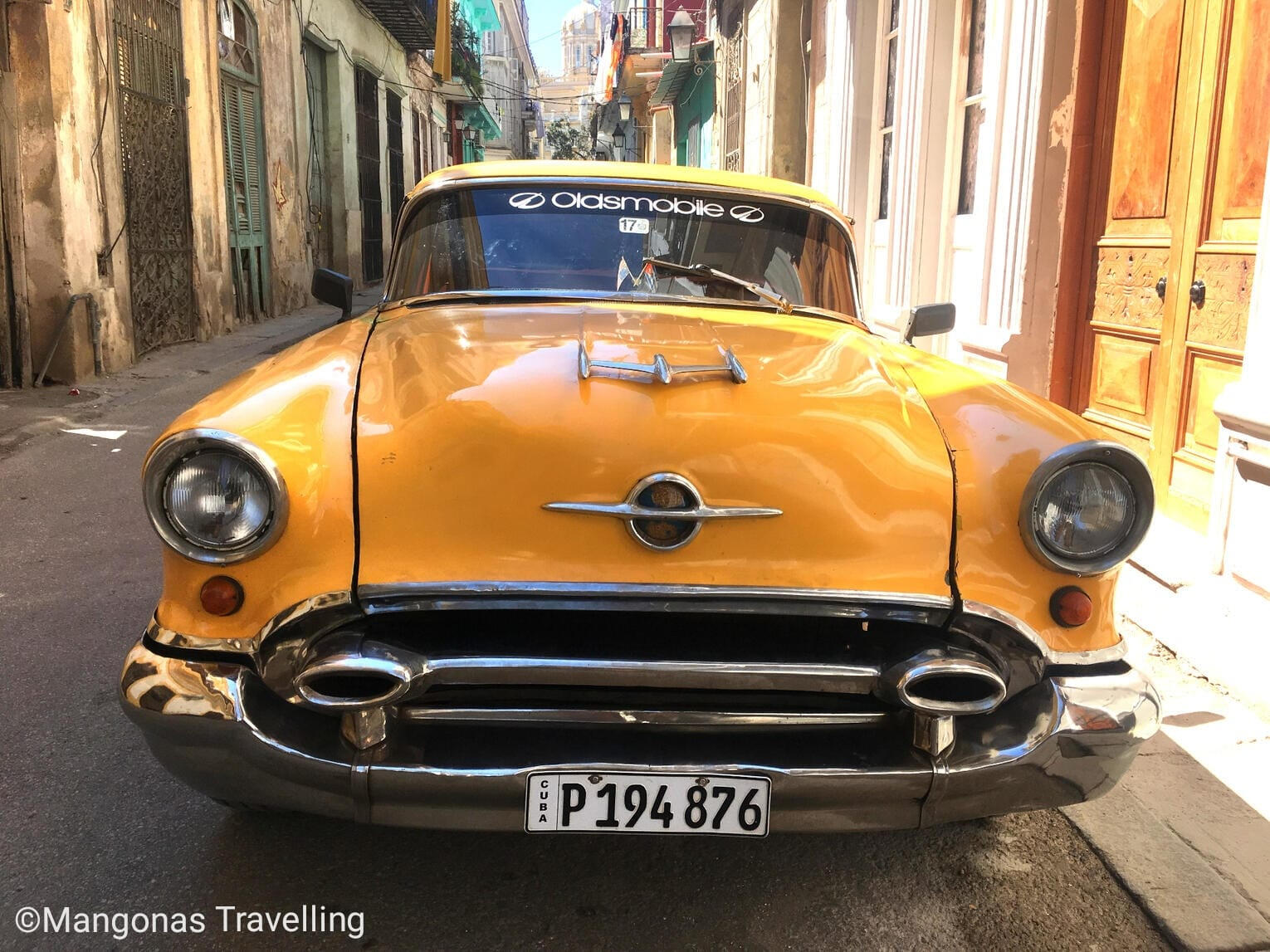 Salsa Clubs:
Dancing in a tropical climate is sweaty: a small towel, fan or a second shirt will help you combat the heat

Bring some tissues and disinfectant gel, there is not always toilet paper and soap available

The floor standard varies. Some are too rough for dance shoes.

Some establishments do not allow sandals and shorts for men. Sneakers always work. We will provide recommendations before every night depending on where we are heading.

Bring a small bag that can be worn tight on your body to be able to dance with your belongings!
Walking tours:
Comfortable shoes

A hat/cap and/or as sun protection

Beware of pickpocketing, carry valuables close to your body

Always carry identification, for example a copy of your passport
Excursions:
Swim clothes and beach towel

Sweater for the Las Terrazas excursion - it can be colder in the mountains and the bus

Mosquito spray might come in handy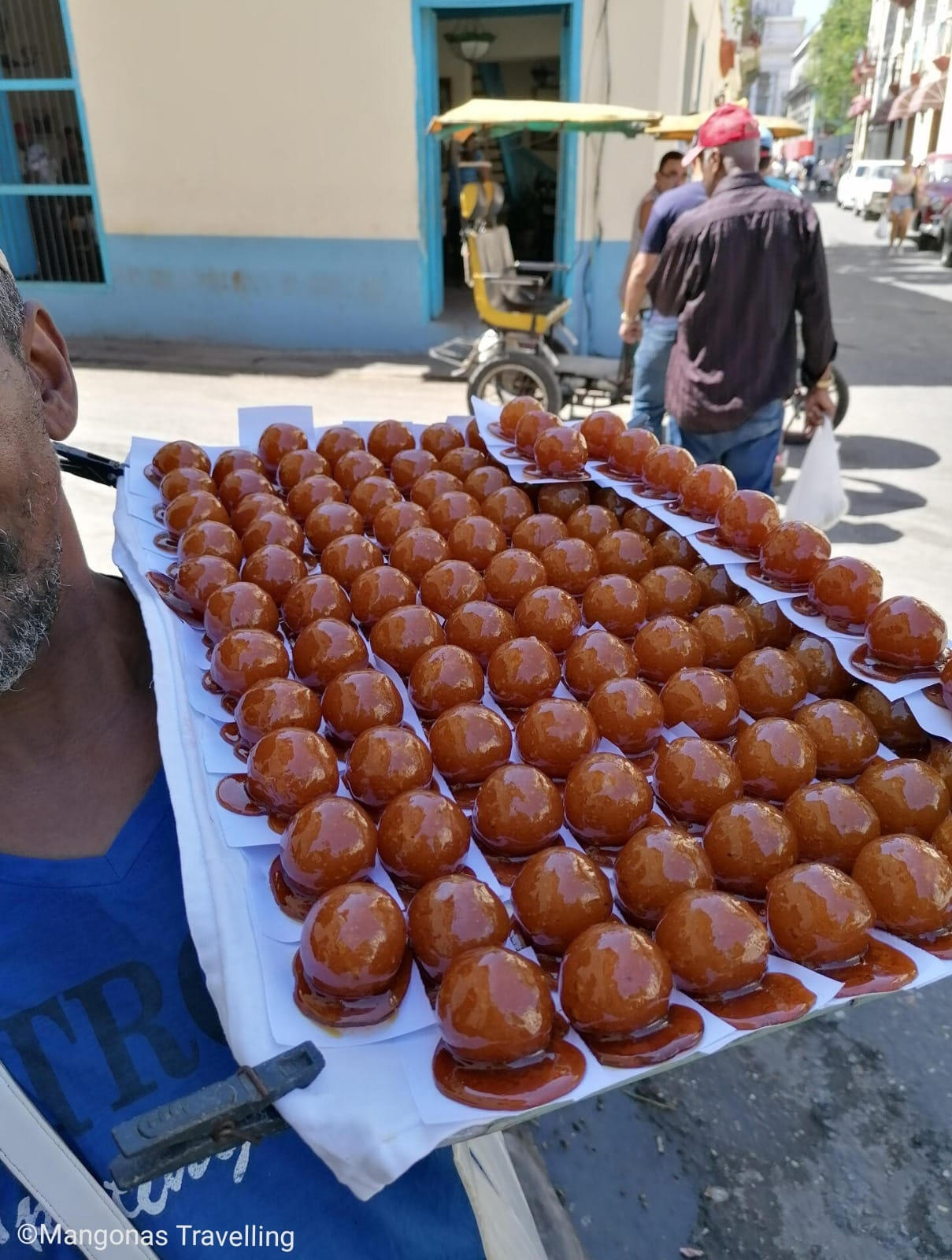 Don´t hestiate to ask if you have any specific questions!